Aubergine "Boots" (Melanzane a Scarpone)
If you mention the Scarpone aubergines, you must also mention the famous Fungitiello ones. Summertime Neapolitan cuisine finds in aubergines a true ally for many types of preparations, not just for side dishes. Rita Vessichelli Pane in her Southern flavours traces the origins of this recipe in the Italian domination by the French. Between the eighteenth and the nineteenth century, French chefs imported the tradition of gratin preparations. The real boom of these aubergines, however, occurred in the post-war period, when the people slowly adopted more elaborate recipes. This, like most recipes, has several variants. They could be considered as a side dish, if they are only stuffed with their pulp, tomato, olives and capers, or a real second course if you add mozzarella. The stuffing of vegetables - starting with peppers and ending with aubergines - in Naples is a sort of ritual. The aubergines are arranged in a row on a large and worn wooden board. The old and dented aluminium saucepan is already full of sizzling oil and is impatient to start. One by one, the aubergines are split in half and emptied with surgical precision. They then are dipped in the oil, the scent of summer smell spreads around the kitchen together with that of hot oil. The cut parts are placed in line, women fill them all in the same way, as if they were children treated in the same way. Gnarled fingers work to finish the preparation with black olives and some capers, and then everything goes into the oven. Naples patiently waits for the aubergines to be ready, for troubles to become bearable, for another year to come and the ritual to be repeated, for someone to be added to our table.
Ingredients for four people
4 long aubergines
20 small ripe tomatoes
1 clove of garlic

Capers to taste
Black olives to taste
Extra virgin olive oil to taste
Preparation
If the aubergines are very long, each will be divided into four "scarponi" (boots). Cut the aubergines halfway through the length, and then again halfway across.
Empty out with a baller, to create the "boots". Leave about half a centimetre of pulp on the pieces.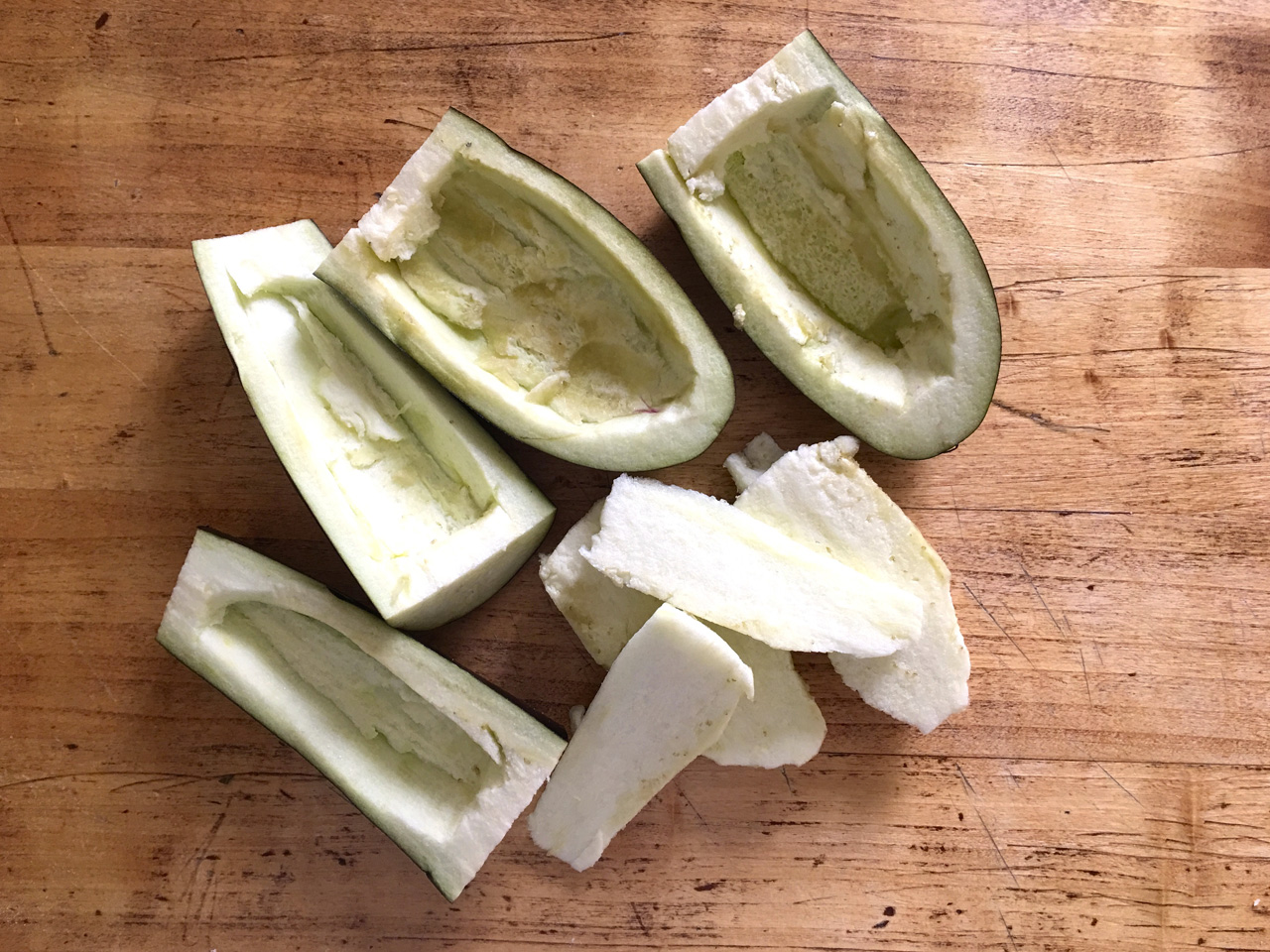 Fry the aubergines in olive oil, on both sides, until they are soft and golden.
Fry also the removed pulp, cut into rough pieces.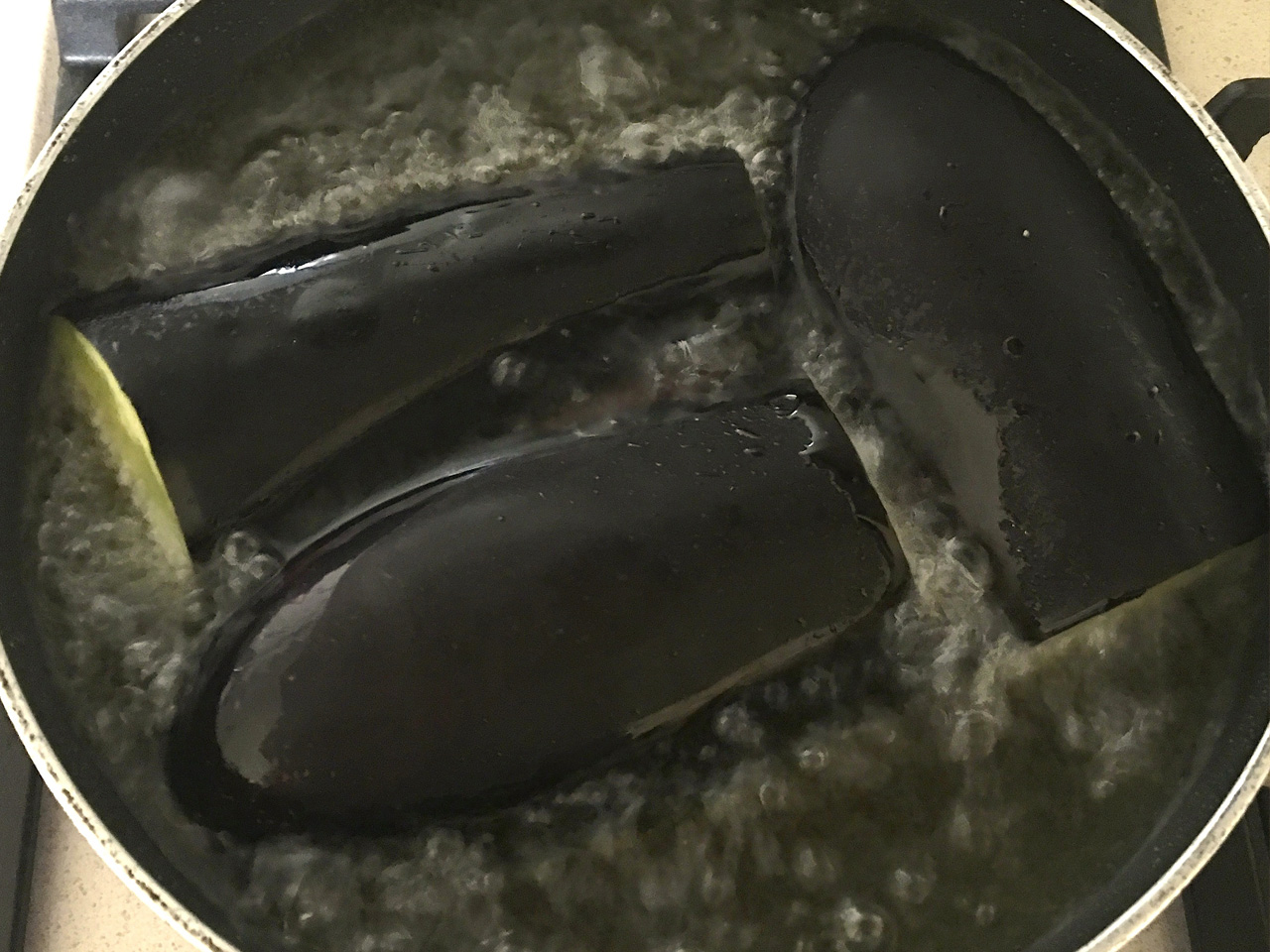 In a non-stick frying pan, add the diced tomatoes, without oil, only with some salt.
When they are wilted, add the aubergine pulp, capers and black olives. Adjust the salt, considering that capers are in themselves very salty.
Place the "boots" on a baking tray, fill them with the mixture and cook them in oven at 190 °C for 20'.