Mustaccioli Cookies
Mustaccioli are close relatives of Rococo biscuits for their fragrance and ingredients, and are placed next to their cousins in Neapolitan Christmas pastry shop window displays. The fragrance is that of the pisto spice mix, the consistency is soft with a delicious and crumbly milk or dark chocolate coating, depending on what you prefer.... in Naples we are democratic when it comes to flavour, the important thing is to celebrate.
4

60 minutes

medium

dessert
Ingredients for 24 small Mustaccioli cookies
Ingredients for Mustaccioli:
250 g Garofalo flour 00 (W170)
150 g sugar
100 ml water
20 g unsweetened cocoa powder
orange zest
5 g pisto spice mix*
3 g baking ammonia



Ingredients For the icing:
130 g milk or dark chocolate
100 g sugar
50 ml water


*If you can't find pisto ready-made, you can make your own by mixing the following ingredients:

15 g of cinnamon powder
5 g of pepper
5 g ground nutmeg
2 g of powdered cloves
2 g star anise
2 g of coriander

Preparation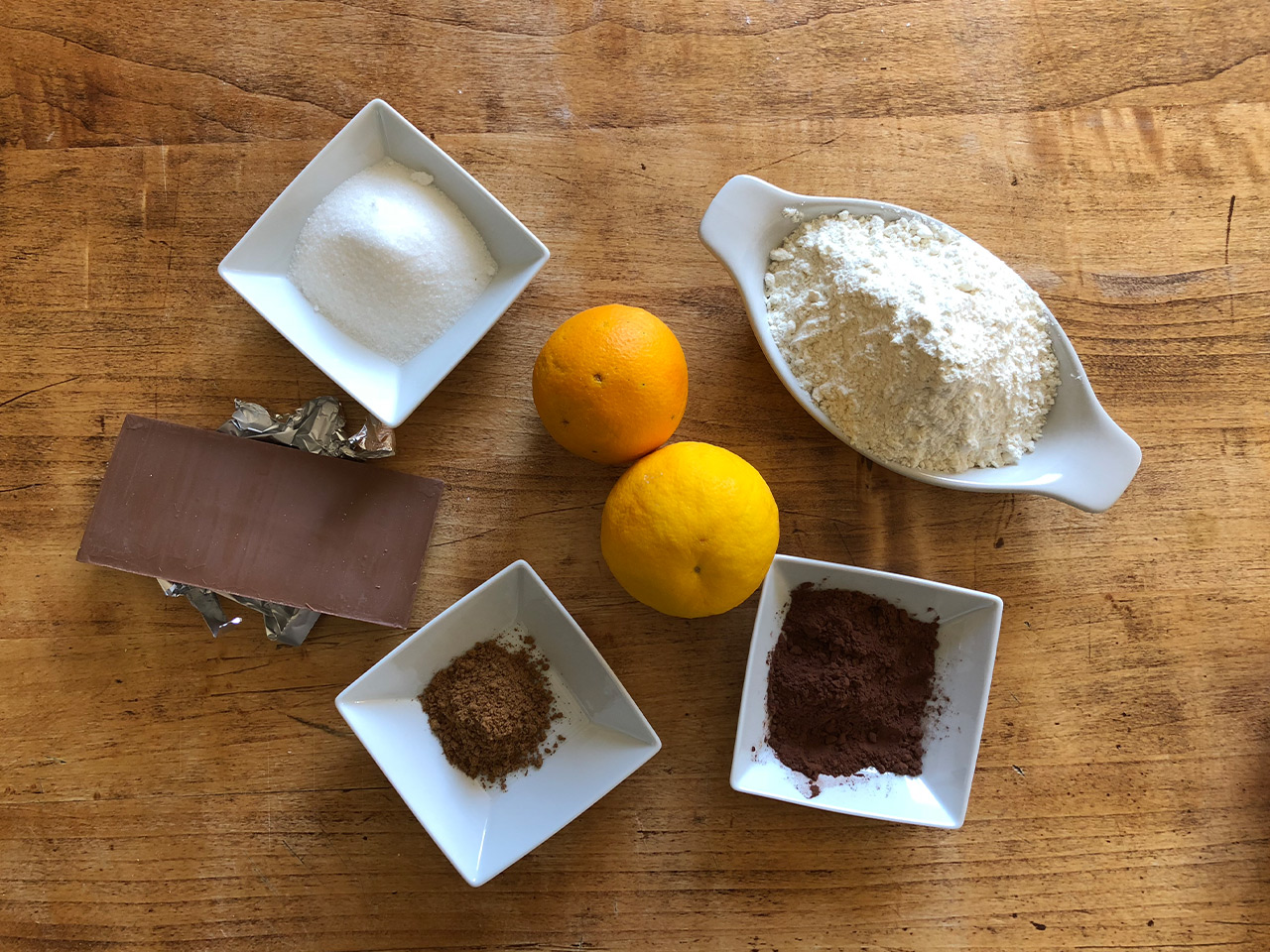 Put all of the dry ingredients into a large bowl and mix them carefully. Then mix in warm water and knead until you form a compact dough.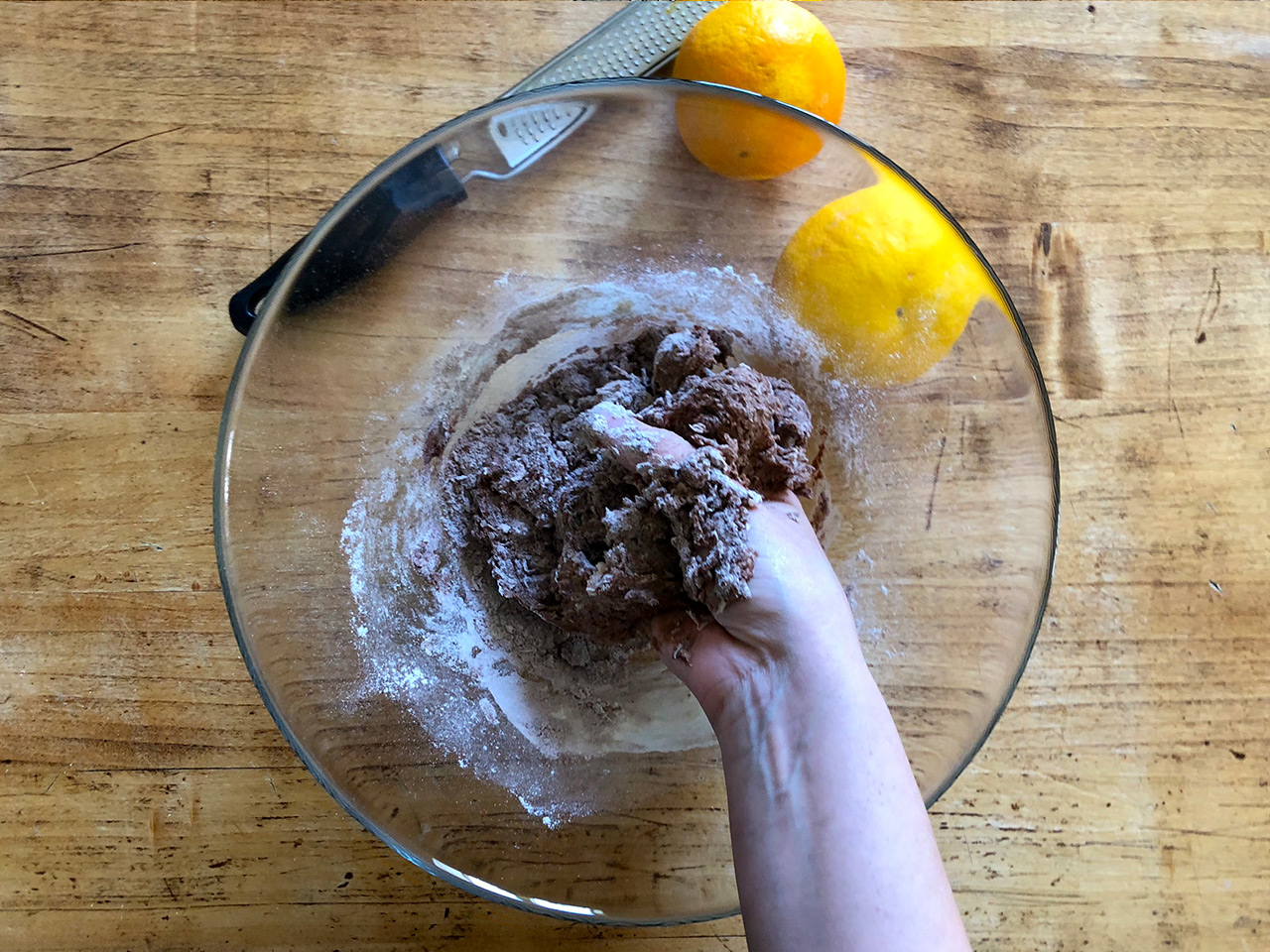 Let it rest for at least an hour, then roll out the dough with a rolling pin until is 1.5 cms thick, then cut out diamond shapes with a knife, making a grid of transverse lines.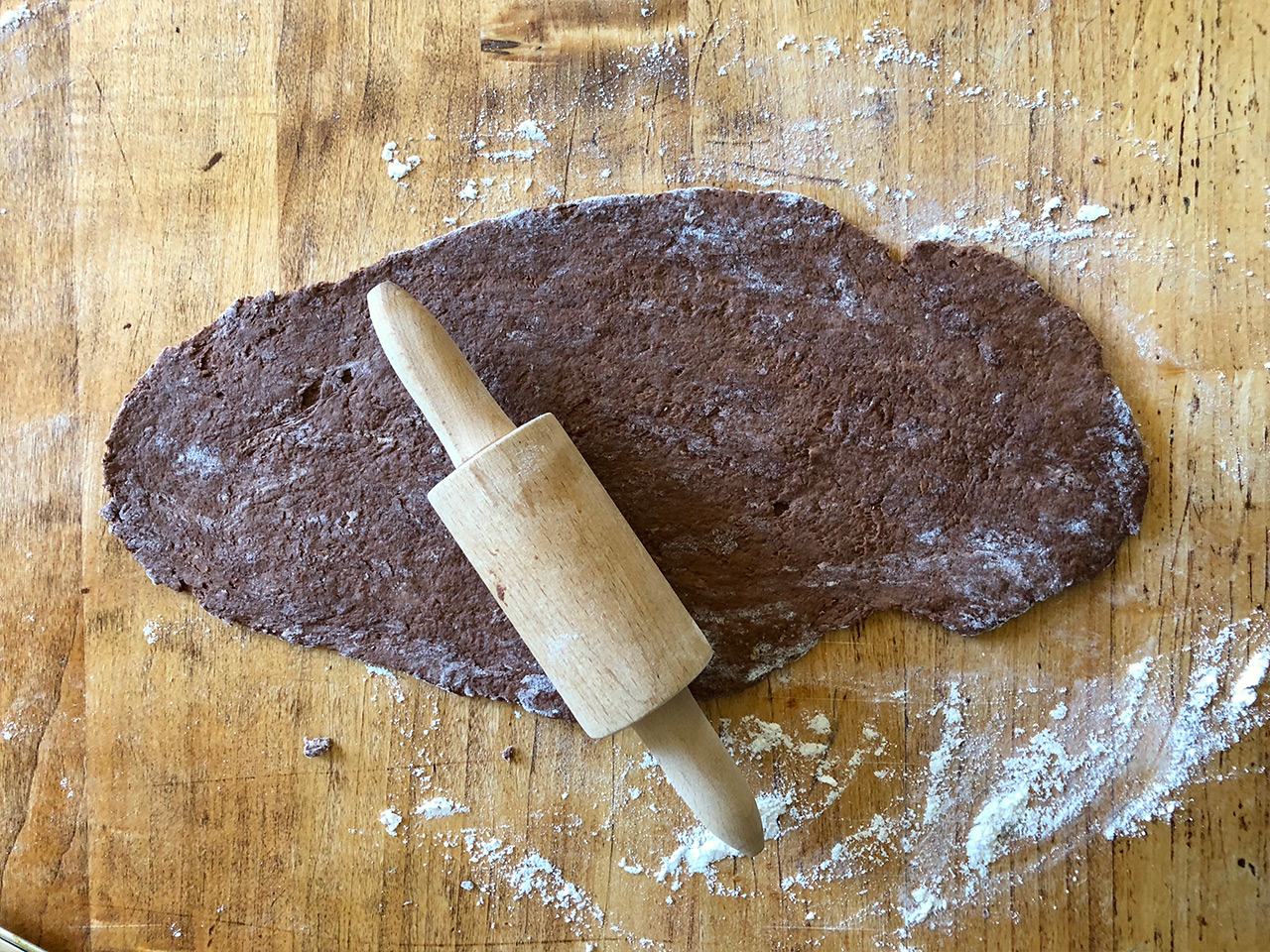 Place the diamonds on a baking tray lined with baking parchment paper and bake at 180 °C for 10/15 minutes.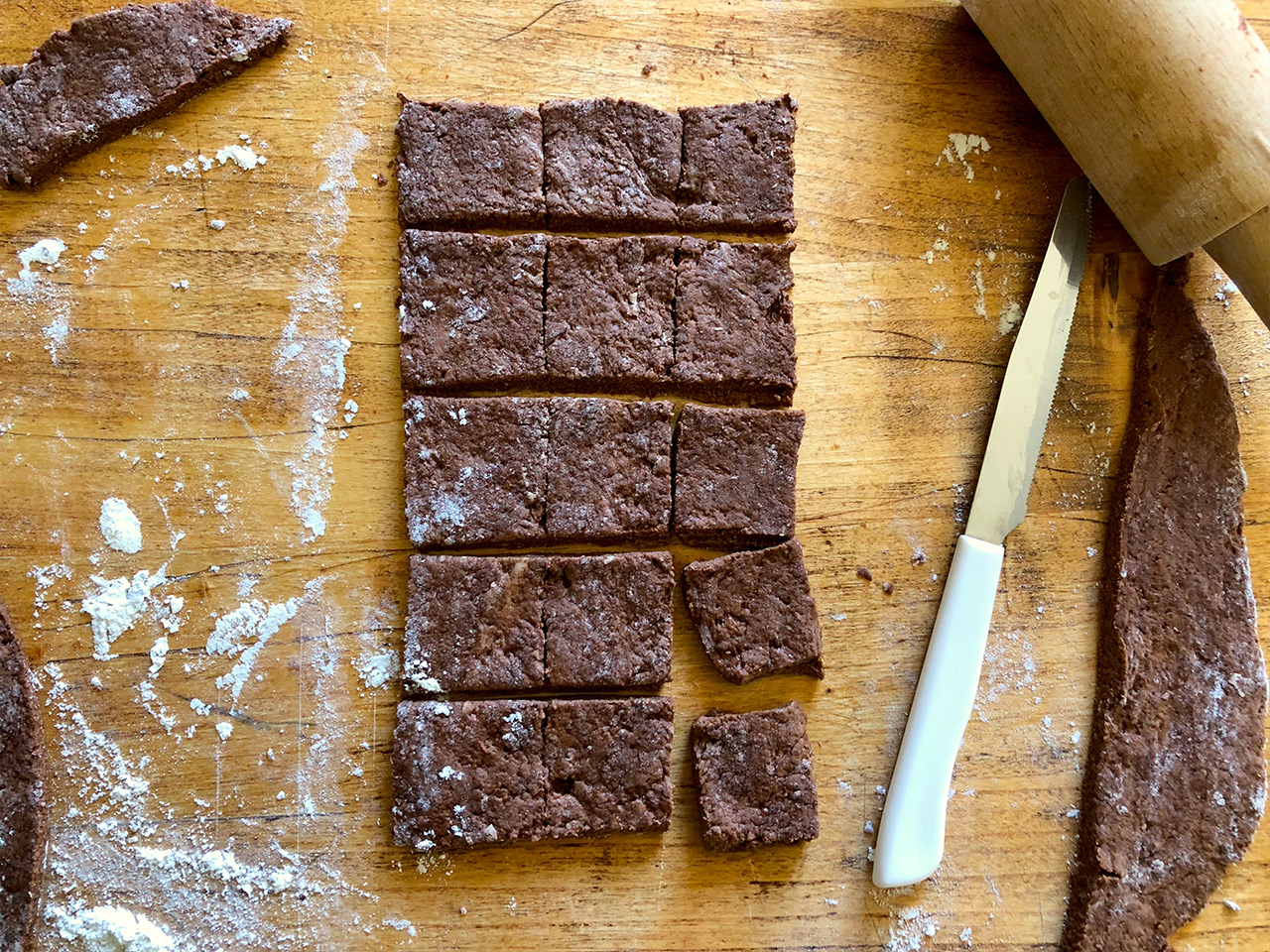 Meanwhile, prepare the icing. Bring the water and sugar to a boil, then add the chocolate in small pieces and let it melt, stirring occasionally with a spatula (preferably not steel). Once the Mustaccioli cookies are cooked and have cooled down, use the prongs of a fork to hold them while you dip them completely in the icing and then let any excess drip back into the bowl. Place them on baking parchment paper and let them dry.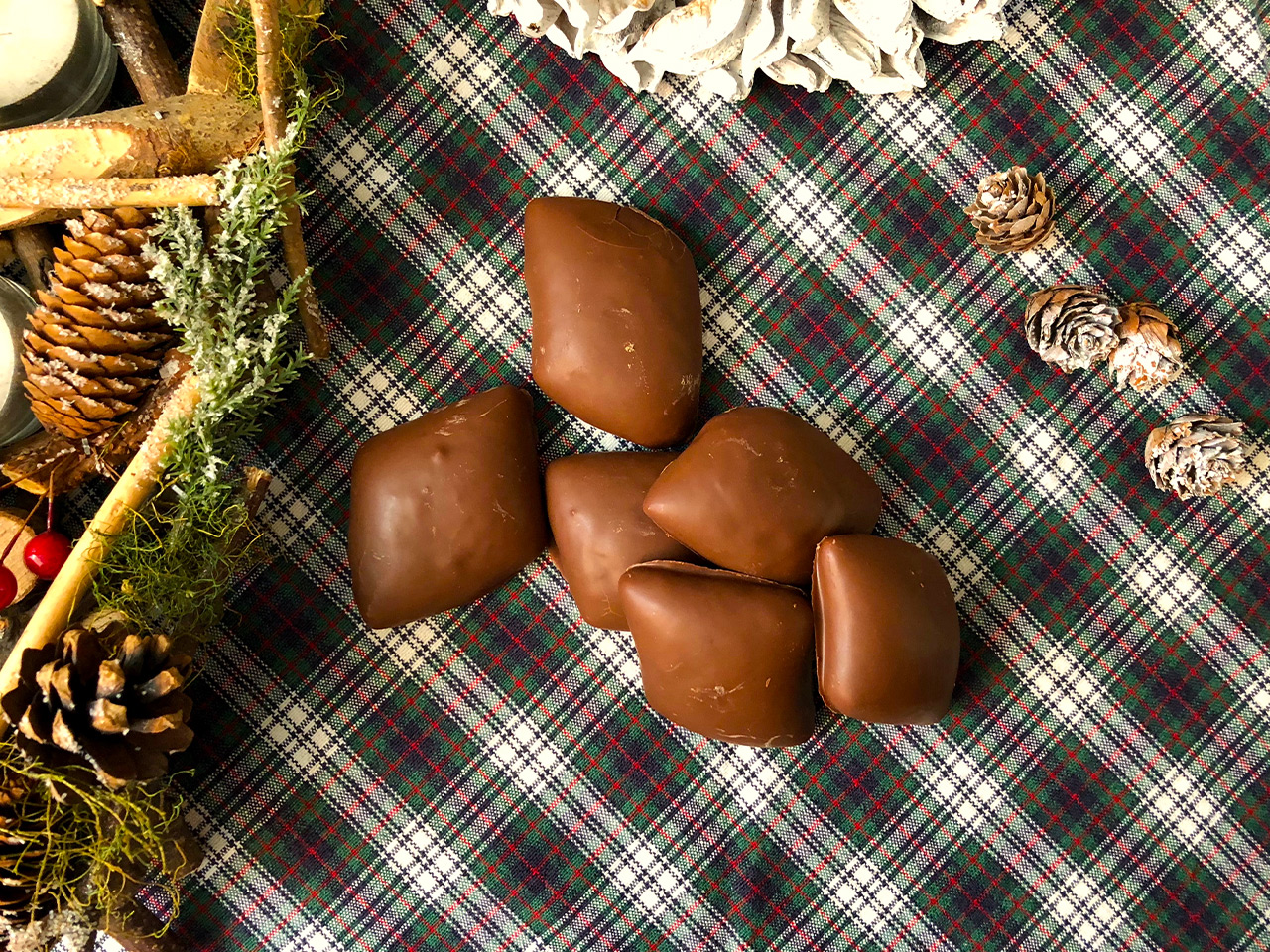 nsights: Pisto is a spice mix used in Neapolitan cuisine to flavour many dry Christmas desserts, like Rococo Cookies, Mustaccioli and Quaresimali.