Vermicelli with Clams (Vermicelli alle vongole)
This is another traditional dish of Neapolitan cuisine, existing in various versions – either "white" or with tomato, made with spaghetti or vermicelli, with or without chili pepper, and with or without… clams. Without clams it is a dish that well represents the Neapolitan way of thinking: Vermicelli with Clams fujute (escaped) as Eduardo De Filippo used to say, meaning spaghetti just with garlic and oil, or "Bourbon". Once there were even more imaginative Neapolitans, who would settle for the taste of the sea by adding small pebbles, picked up on seashore, to the cooking water. But, if you can make this dish in the right way using clams, these should be the short-necked clams picked from the Tyrrhenian Sea. Vermicelli cooked "al dente", optionally with cherry tomatoes - briefly cooked in a separate pan and added at the end with finely minced fresh parsley, and the garlic, browned, but not burned. However, to be fair, while pebbles are okay, sand in clams is to be avoided. Grown up Neapolitans will certainly have a common memory: that of women in the kitchen, on Christmas Eve, cooking the big dinner. The men would come back from the fish market, happy as winning warriors, with sacks full of clams. They'd put them in a bowl filled with water and leave them there until the evening, to flush out any impurities and make sure that no sand would be found in the spaghetti with clams, a typical course of the festive meal on Christmas Eve. If anyone disturbed the clams, they would immediately clam up, shutting their shells, just to open them up again as soon as they were left alone. Nowadays, year after year, many of the people who used to liven up our dinner tables are no longer with us, but Vermicelli with Clams have stayed, to remind us of them too.
Ingredients for four people


11.2 oz of vermicelli or spaghetti
35.2 oz of short-necked clams
2 clove of garlic


parsley to taste
olive oil to taste
chili pepper to taste, if desired
Preparation


Make sure the clams don't contain any sand. Leave to soak in water for at least 2 hours before starting to prepare the dish.
Remove the core of the garlic clove, and mince finely.
In a pan, add a sizeable amount of olive oil and brown the garlic. Be careful, because when it is minced, it burns more rapidly.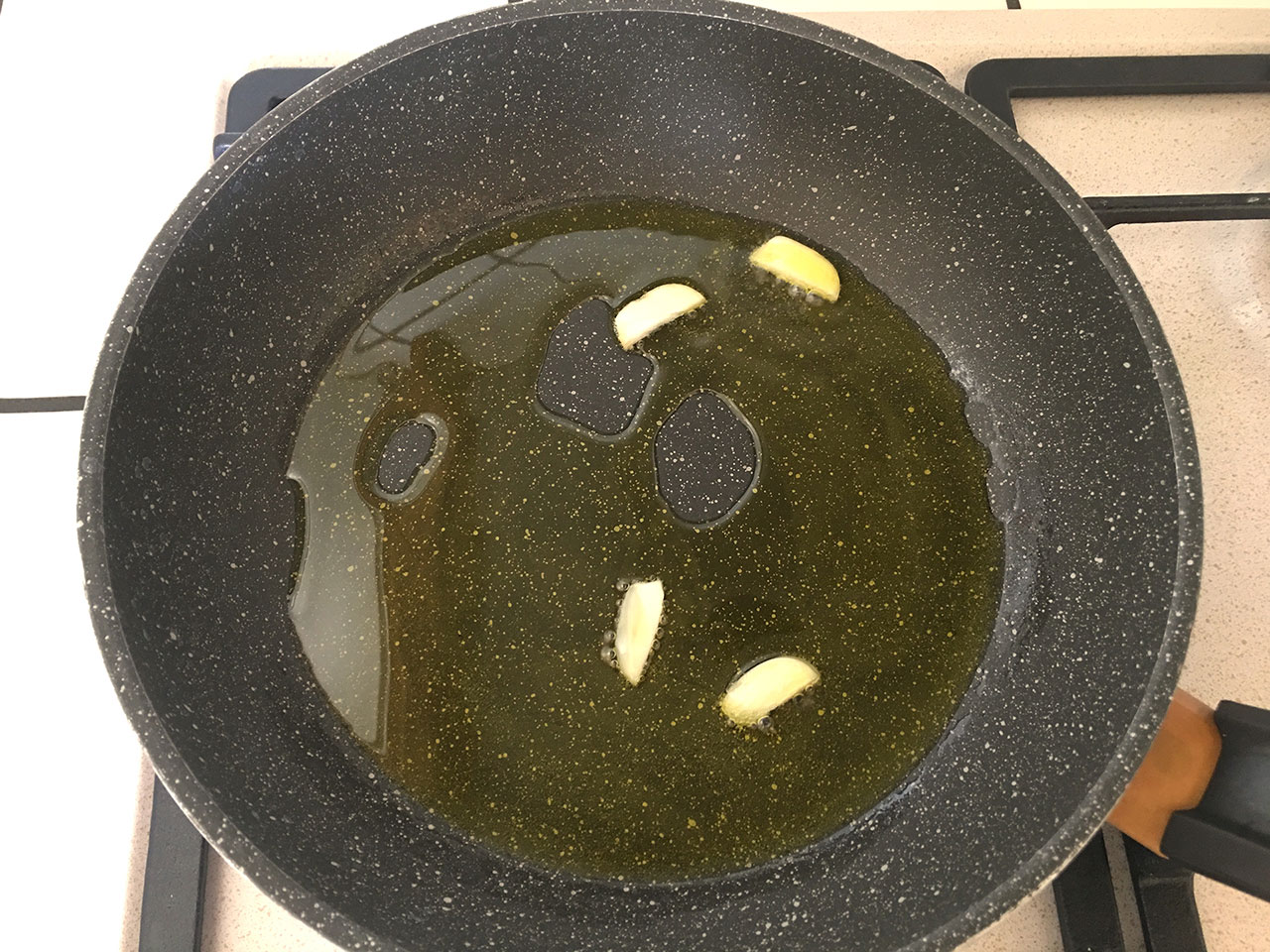 Drain the clams, and, with the pan on a high heat, add them directly to the garlic and oil.
As the clams cook and open, they release water. If it is too much, remove the clams and drain the pan, or simply turn off the heat.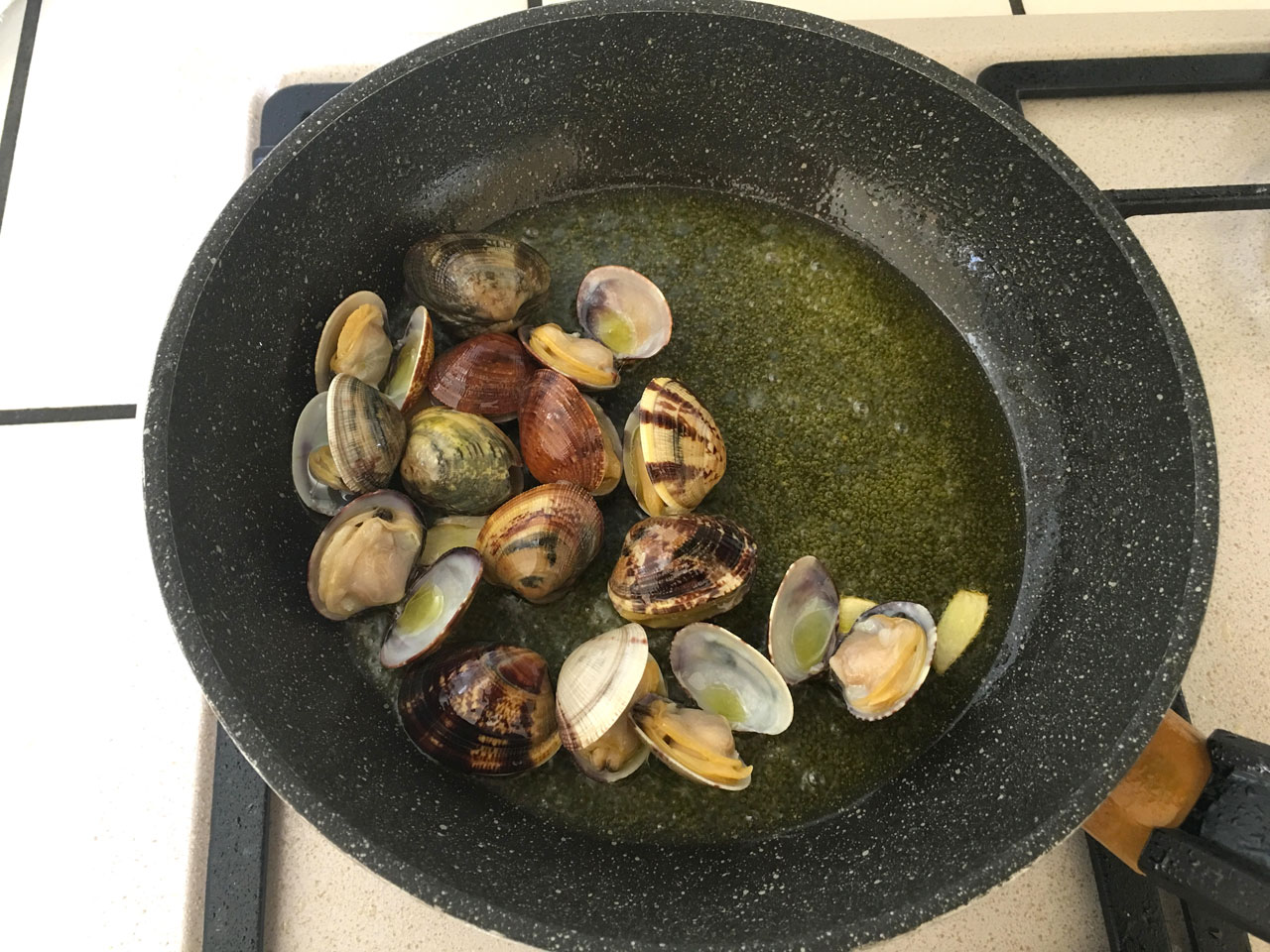 Cook the pasta al dente, then drain it, keeping some of the cooking water to the side.
Turn on the heat again, and add the salt to the vermicelli, adding some of the cooking water to make it creamy, if needed.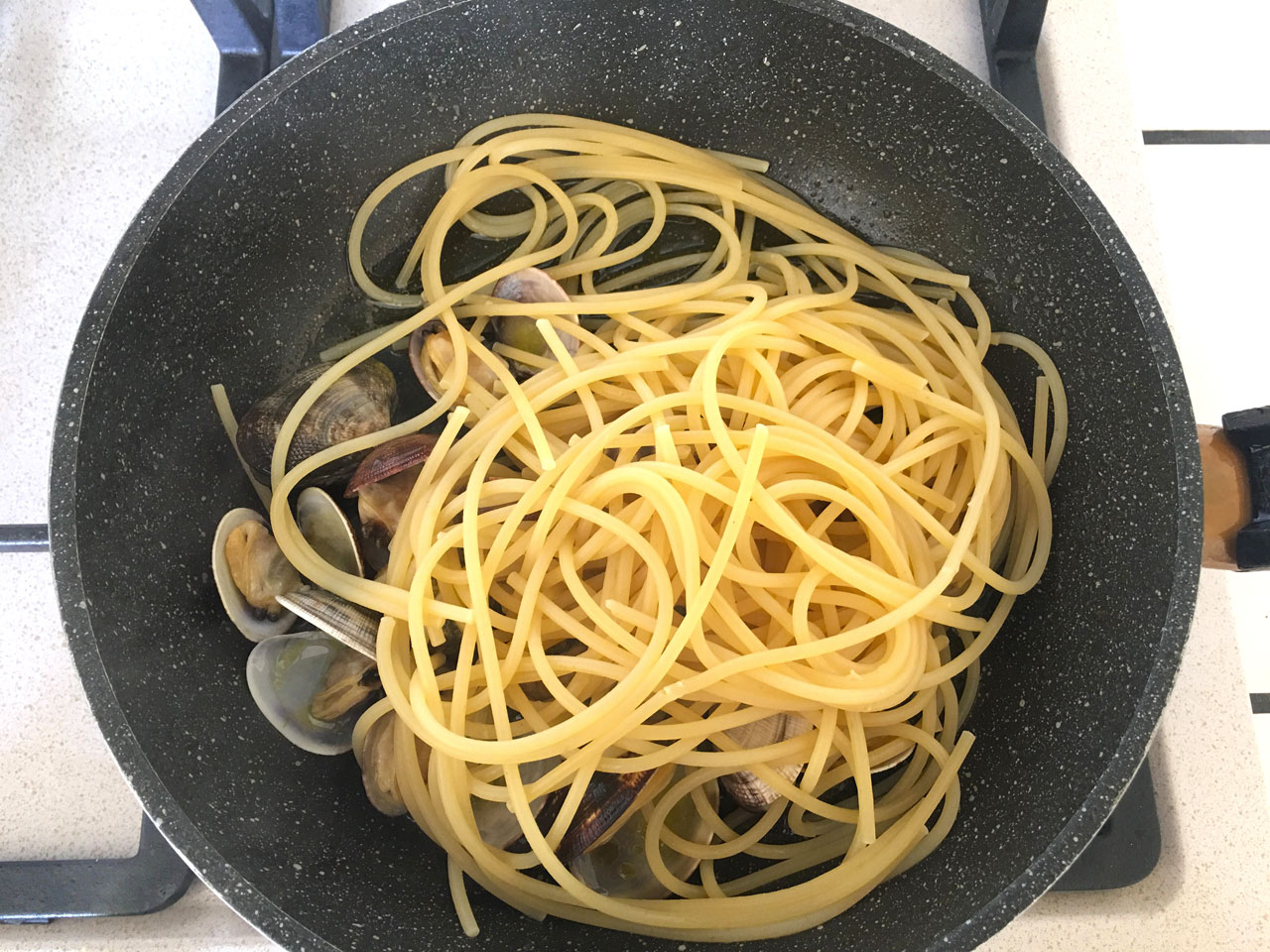 Turn off the heat and sprinkle with minced parsley, stirring again before serving.