Scapece Marinated Zucchini (Zucchine alla scapece)
"Scapece" Zucchini is a typical side dish of Neapolitan tradition, served mostly in summer. Though it may be instinctive to think so, actually there wasn't a Mr. Scapece (whose first name was maybe Gennaro). who invented this delicious dish, whose origins are instead steeped in history and have travelled the oceans of time to come unchanged to us today. The first sources attribute this dish to a Latin chef, known as Marcus Gavius Apicius, who killed himself shortly before the end of the reign of Tiberius. Subsequent evaluations, however, have drawn attention to the domination of Naples by the Bourbons. Escabeche, a Spanish term in fact indicates any food that is marinated in vinegar after cooking, and would be the word that gives this famous recipe its name. In Naples, however, we like to remember one of the most exhilarating scenes of all the films of the great Totò. In "Il turco napolitano (The Neapolitan Turk) Don Carluccio, the emblem of the Neapolitan paper tiger or would-be tough guy, refers to "cocozzielli sott'aceto" as the "food that the groom dislikes" for the organization of a wedding buffet that would never be celebrated. And these "cocozzielli sott'aceto" are in fact the Scapece Marinated Zucchini we are talking about, so appreciated by modern Neapolitans to have become a sort of symbol. Often in Naples, we hear the slang expression scapeciare, which refers to process by which these zucchini are prepared. It looks like a simple recipe, but that impression is somewhat deceiving. The first essential element is the choice of zucchini, which must be firm and striped, suitable for frying - the classic Neapolitan kind. These zucchini need to be dried out a bit before being fried. Our grandmothers used to leave them in the sun for a couple of hours, on white kitchen towels – the linen dowry cloths, present in every home. Then, fried in olive oil, they were seasoned with vinegar, garlic, mint, and a little oil from the frying pan. This last step makes the majority of people hesitant. In fact, after frying, any additional oil is superfluous. However, we are nostalgic about these flavours from the past, when one's only worry was whether the zucchini had dried well under a sun that did not burn, and little moments of happiness were able to cure every evil.
4

1 hour

medium

vegetable
Ingredients for four people
1 kg of striped zucchini
4 cloves of garlic
1 l of extra virgin olive oil

1 glass of white wine vinegar
Fresh mint to taste
Salt to taste
Preparation
Wash and thoroughly dry the zucchini. Cut off the ends and cut the zucchini into ​​slices about 4 mm thick, with a round or oval section, depending on the ratio between peel and pulp that you want to obtain (with the same thickness, a round slice has more peel, in proportion).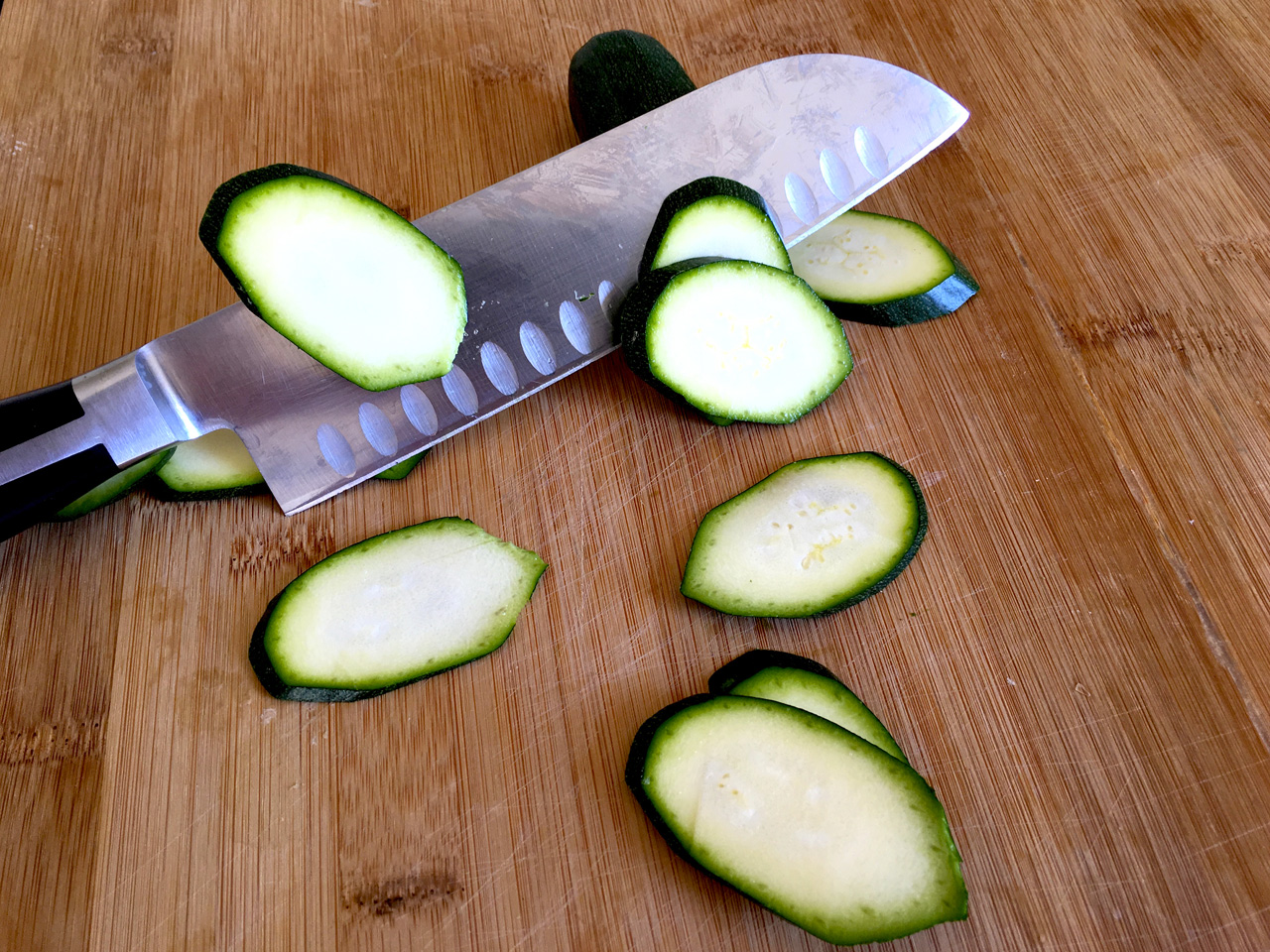 Let the slices rest on a kitchen towel. If you can, keep them in the sun for a couple of hours, otherwise sprinkle them with some fine salt and let them dry on the working surface or, to accelerate the process, put them for a few minutes in a ventilated oven at 80 °C. The zucchini are ready to be fried when they have a slightly "wilted" appearance.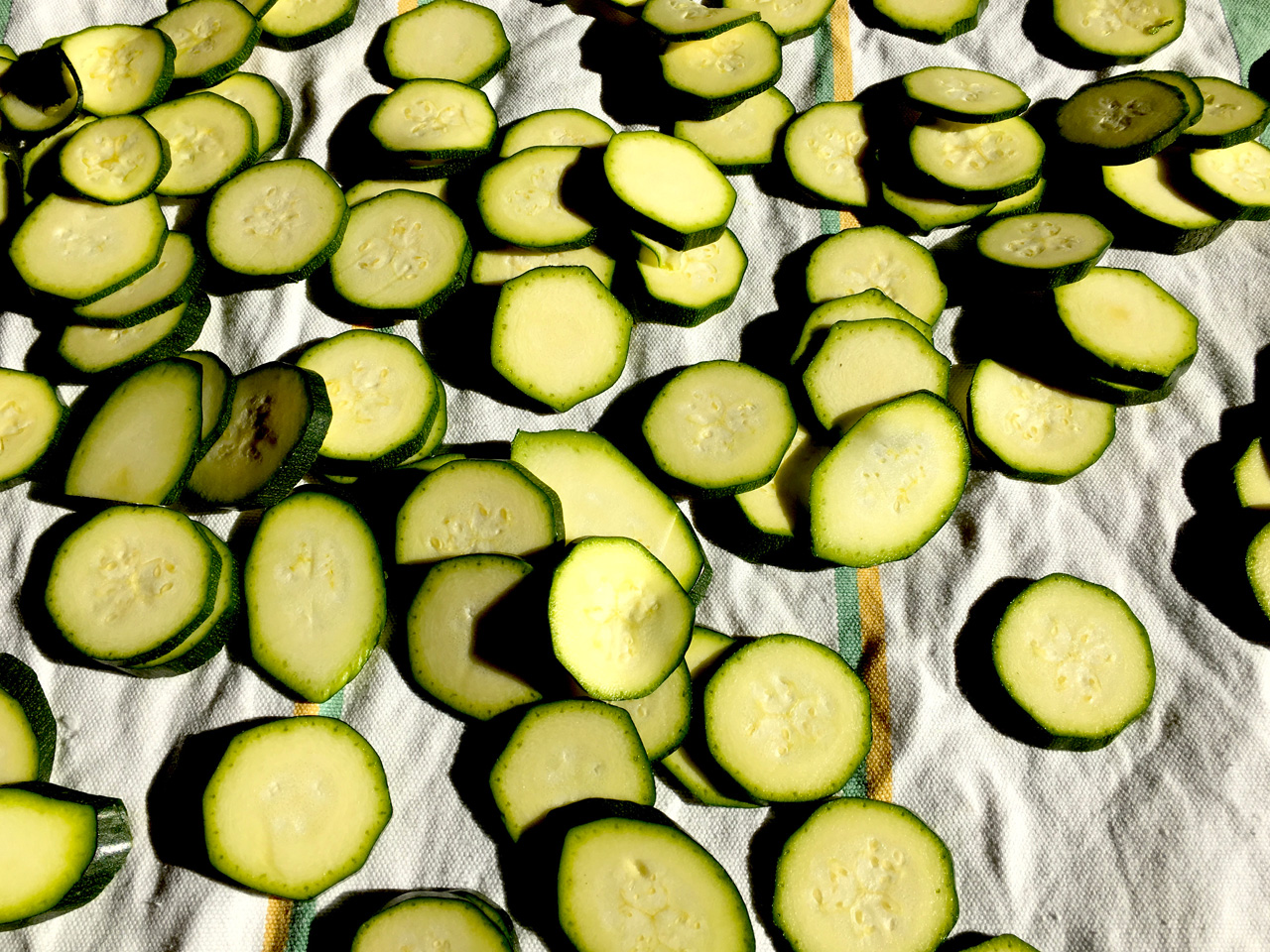 In a deep frying pan, add the oil and keep over a high flame until the oil is hot. Dip the zucchini in the oil a few at a time, pull them out when they are well coloured.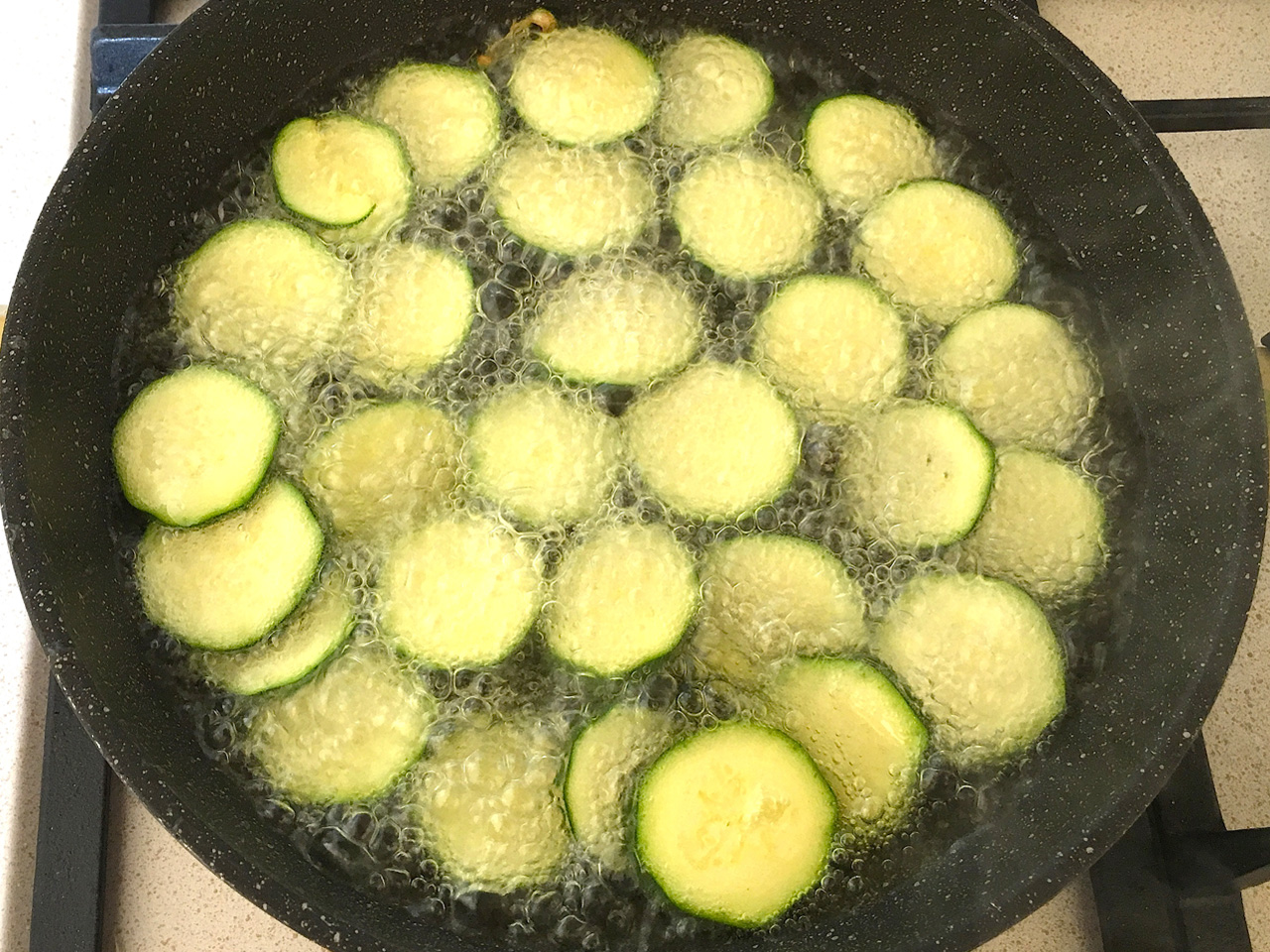 Place them on absorbent paper for a while so that they lose excess oil. If you dried them naturally, adjust the salt, but if you added salt during the drying phase, that will be enough.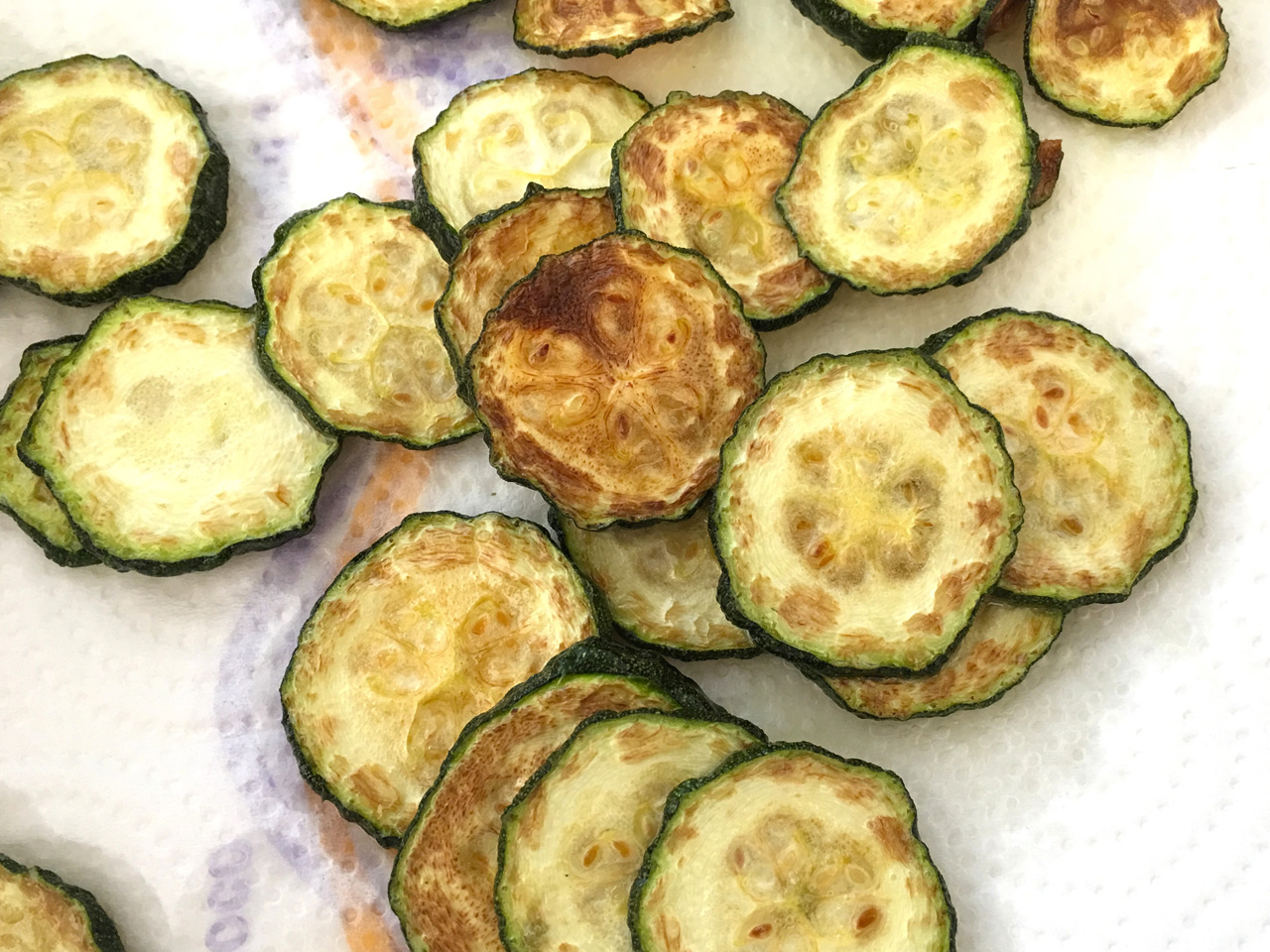 Prepare the marinade in a bowl, combining vinegar and minced mint. Discard the core of the garlic cloves and cut them into thin slices.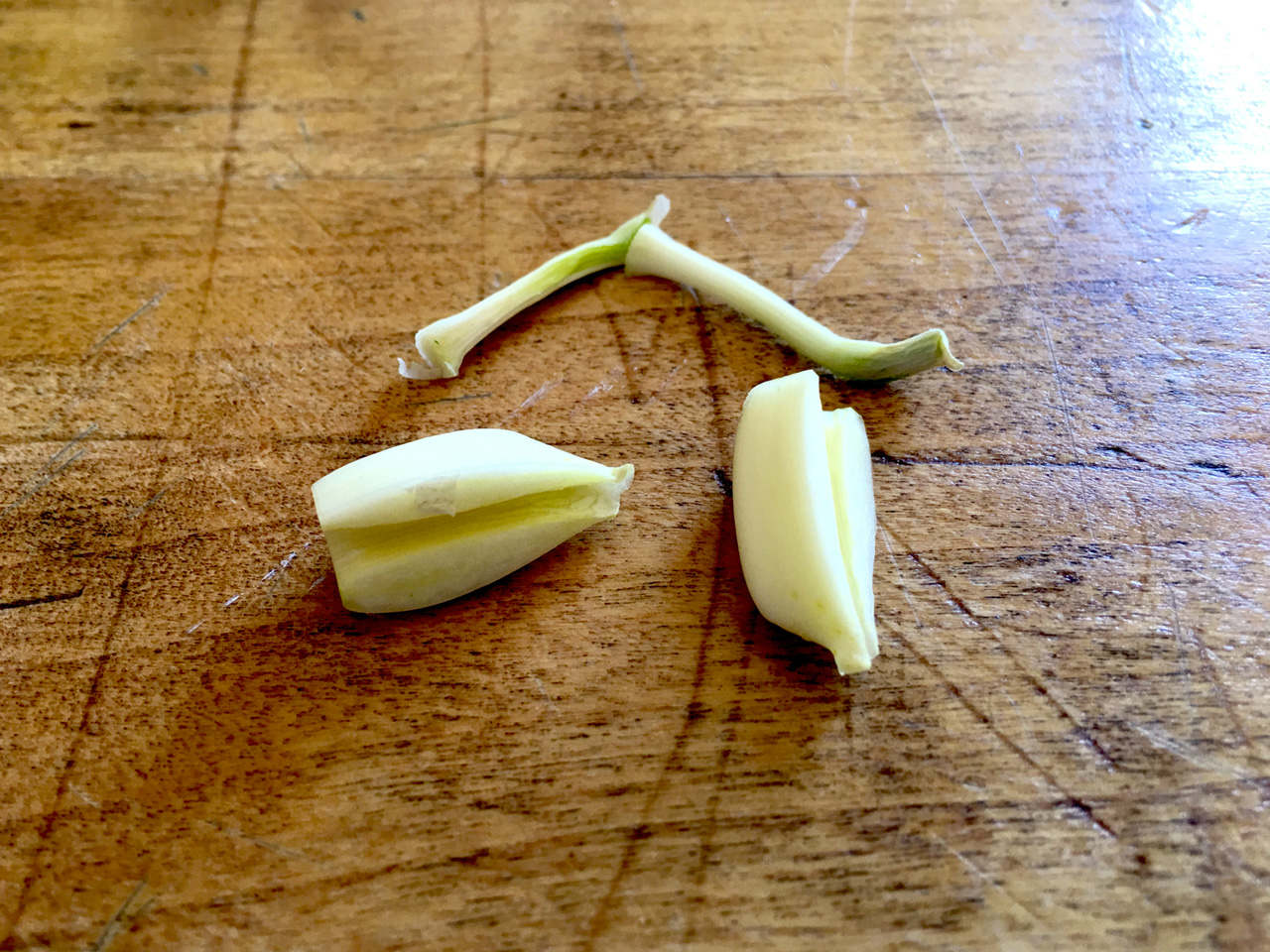 Place the first layer of zucchini in a container suitable for containing acidic foods for a long time (aluminium, for example, is not recommended), season with some garlic and a bit of marinade. Place a second layer and repeat the operation until your ingredients finish. Let them rest at least four hours before serving.